Being independently owned makes a difference
Independently owned. Personal relationships. Community-minded.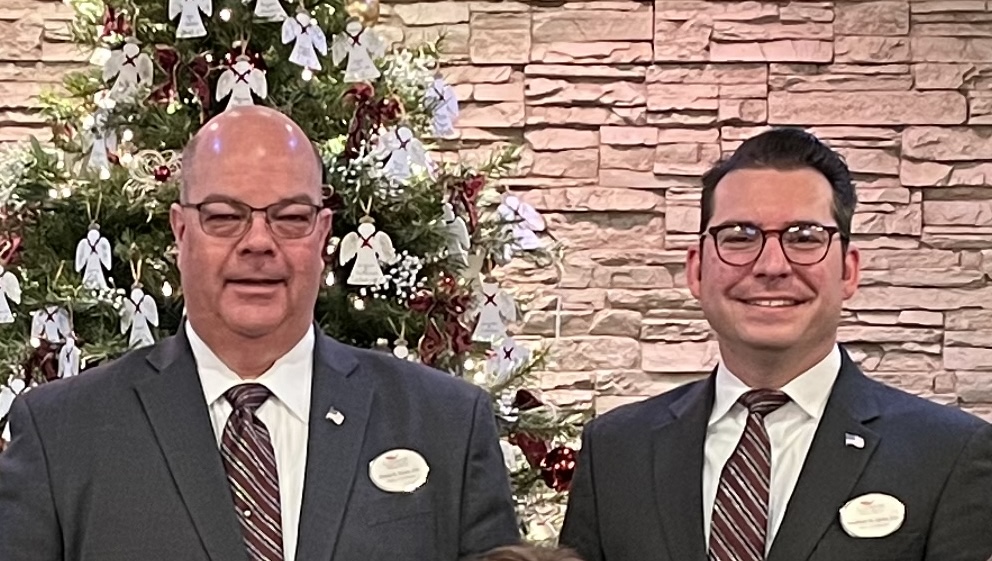 Deron K. Youse, F.D. & Jonathan M. Quier, F.D., Co-Owners
At Ludwick Funeral Homes and Cremation Care, Inc., we think these things mean something. We seek them out in the small businesses we support, and we expect that our Berks and Lehigh County neighbors do too.
We have been established in both the Kutztown and Topton communities since the late 1800's, and our funeral homes continue to be family-owned and family-operated to this day. That is a rare thing in the funeral home industry, as more and more family and independently-owned homes are being bought and operated by large national funeral home providers. Being family owned means we are accountable to our customers, and that they have a direct connection to the ownership.
When ownership is lost, so are the connections to the principles and values of the founder; principles that we believe in deeply. We are mindful that we will build a reputation through each and every family we serve, and believe that success is measured by earning their trust during their time of need. We strive to do so every day through our core principles which are important to the success of our business:
Our staff is our most valuable asset


Families often come in contact with our staff during very difficult times. It is not enough that our staff be highly trained and proficient in organizing services. They must first be caring and compassionate, and be good listeners. They must experience family stories and interpret their emotions. We feel that delivering excellent service depends on how we are able to support a family and represent their own values in the customized funeral services we create.

Price will not determine quality


We create meaningful and special funeral services at many different price points. We feel it is important to work with families in a way that honors their loved one without causing undue financial burden. Our staff will always deliver the same level of care, concern and dedication to our funeral services, regardless of their budget.

Respect diversity 


We believe all races, nationalities, cultures and religious faiths are equally valuable, regardless of their similarity or familiarity to our individual experiences, beliefs or values. We deliver all our services in a spirit of equality and respect.

Invest in your community


We emphasize community involvement on the part of ourselves and our staff members. We support involvement in their churches, neighborhood organizations and charities through flexible work schedules, event sponsorships and donated services.
Ludwick Funeral Homes and Cremation Care, Inc., is a proud member of Selected Independent Funeral Homes. S.I.F.H. is a worldwide trade association of independent, locally-owned funeral homes, whose common interest is in continuous improvement, to best serve families and individuals and has been for over 100 years.
Guided by our Code of Good Practice and the benefit of shared knowledge, selected members are professionals of the highest standards, providing families with confidence and trusted information. Members are monitored to ensure that families and individuals receive the best care available and we encourage feedback from those who have been served by selected members, to help our members improve.
Member firms are operated by trusted, local professionals. They are determined to provide the people they serve, with caring guidance, clear information and a range of choices in creating a meaningful tribute, after the death of a loved one.