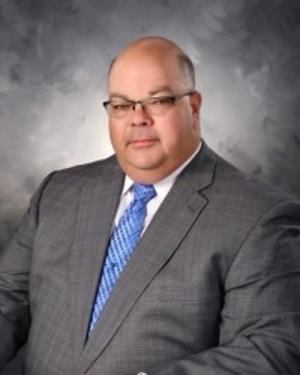 DERON K. YOUSE, another life-long resident of Kutztown, PA, graduated from Kutztown Area High School in 1984. He is the son of Larry and Shirley (Manmiller) Youse of Kutztown. He is a 2000 graduate of Northampton Community College, Bethlehem, PA, where he received an Associate Degree in Funeral Service Education. Deron received his Funeral Directors license in 2001. Having been a former paramedic, deputy coroner, and police officer, Deron has had a lifetime of service to others.
He is a member of Trinity Lutheran Church, Kutztown, PA., and was a Ten-Year Secretary of Fraternal Order of Eagles, Aerie #839, Kutztown, PA. He also serves on the executive board of the Topton Ambulance, Squad 575, Topton; and is a co-secretary on the board of the Fraternal Order of Eagles, Arie 839, Kutztown. Deron is a member of the Pennsylvania Funeral Directors Association, where in April of 2017, was installed as the President of the Association (2017-2018). Deron represented all of the PFDA members and funeral homes in the state of Pennsylvania. He previously served on the Board of Directors as a past District 6 Governor, Secretary/Treasurer and President Elect. He is also a member of the National Funeral Directors Association, Berks County Funeral Directors Association, where he currently serves as Treasurer, and Eastern Pennsylvania Funeral Directors Association.
He resides in Kutztown and is the Supervisor of the facility in Kutztown, PA. In December 2021, Deron purchased both the Kutztown and Topton funeral home locations, along with Jonathan M. Quier. Deron has been a part of the Ludwick Funeral Home Family since 1989 and is honored to have the opportunity as a funeral director to serve families in the very community he was raised.