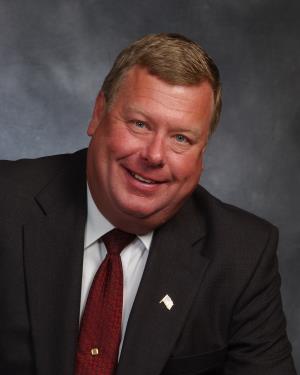 JAMES R. LUDWICK, is a 1971 Graduate of Liberty High School, Bethlehem, PA. He is a 1976 Graduate of Simmons School of Mortuary Science, Syracuse, NY, and received his Funeral Director's license in 1977. He holds a BA in Social Sciences from Pennsylvania State University, State College. He attended Elon College, NC, Moravian College, Bethlehem, PA and Northampton Community College, Bethlehem, PA.
James has two daughters, Amy Ludwick and Beth (Ludwick) Duncan; and two grandsons, Jayden and Carson. He is a member of Saint Paul's United Church of Christ, Kutztown, PA., where he formerly served on the Property and Finance Committees, and enjoys golf. He is also a member of the National Funeral Directors Association, Pennsylvania Funeral Directors Association, International Cemetery Cremation and Funeral Association, Eastern Pennsylvania Funeral Directors Association, Berks County Funeral Director's Association, where he served as a former President, and Bethlehem Lodge #283, F.&A.M.
James began his funeral service career at the former Snyder Funeral Home Bethlehem and Long Funeral Home, Bethlehem, while in high school. He also worked for Koch Funeral Home, State College, while attending Penn State University. After college, James was employed by Pearson Funeral Home, Bethlehem, until a partnership was formed between himself and Mr. Earl A. Trexler, owner of Trexler Funeral Home, Topton, in 1981. James owned and operated Ludwick Funeral Homes, Inc. from 1986 until his retirement on December 28, 2021.